John Wabeke's Curriculum Vitae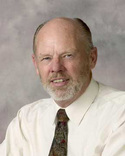 Arizona Flooring Florensics L.L.C.
1803 Vanderhoef Lane
Cottonwood
86326
Phone: ( 928) 639-3817
Fax: ( 928) 639-2058
Career History
Floor covering Inspector since 1992 - Arizona Flooring Florensics L.L.C.
Published the following articles for industry magazines;
- Vapor Emission Simplified
- Metal Tile Research
- The Universal Commercial Code and Wood
- Identify the Failure Mechanism
- Dry Cupping Understood
- Vinyl Tile Adhesives
- Seasonal Shrinkage
- Vapor Emission and Low Absorption Tile
NICFI Treasurer 2008 and 2009.
Surfaces Education Committee member 2006 thru 2009
Court room expert witness testimony - Average 18 times per year since 1998.
Case review - Thirty to fourty times per year since 1997.
Commercial Specification and Supervision - Three to five projects per year.
Moderator and presentor of three to ten courses per year since 2001.
Certifications
Additional Certifications
FCITS-Carpet Inspector
CFI-Carpet Installation Inspector
CTEF-Tile Inspector
IICRC-Substrate Inspector
IICRC-Marble and Stone Inspector
NWFA -Wood Inspector
NOFMA-Wood Inspector
IICRC-Carpet Cleaning Technician
IICRC-Water Restoration Technician
IICRC-Floor Care Technician
WFCA-Certified Flooring Executive
IICRC-Applied Microbial Remediation Technician
CTIOA-Ceramic Tile Consultant
Carpet Cushion Council Certification
Prism Certified Carpet Colorist
Formal Education
High School Diploma - Owatonna High School, Owatonna, Minnesota
BS-Electrical Engineering - University of Minnesota
MS-Chemical Engineering - University of Arizona
Many graduate level courses - 309 college credits
SURFACES - Ten to Twelve industry relevant courses at surfaces per year for the last twelve years.
NWFA - Two to three industry relevant courses per year at the NWFA convention for the last three years.
NICFI - Four to five courses per year at the NICFI convention for five of the last nine years.
COVERINGS - Five to six industry relevant courses per year at Coverings for the last four years.
CTIOA - Yearly on day Ceramic Tile Consultant updates each year for the last four years.
NOFMA - Two one week courses after certification.
Industry Training Seminars
Mannington-Vinyl Inspector
Mannington-Laminate Inspector
Manufacturer Warranty Training
- Pergo Laminate Flooring
- Pergo Hardwood Flooring
- Armstrong Hardwood Flooring
- Armstrong Resilient Flooring
- Columbia Hardwood Flooring
- Insignia Flooring
- Fause Laminate Flooring
- Robina Flooring
- Formica Laminate Flooring
- Formica Laminate counter tops
- Kronontex Flooring
- Alloc Laminate Flooring
- Pickering Laminate Flooring
- Award Flooring
- Universal Hardwood Flooring
- Tarkett Resilient Flooring
- Tarkett Hardwood Flooring
- VST Flooring
Shaw-Wood and Laminate
Mohawk-Wood & Laminate
AFS-Wool Rugs & Carpet
CTIOA - Glass Tile & Movement Joints
Portland Cement Institute - Slab Fabrication and Placement
CTIOA - Stone Failures & Maintenance
NOFMA/MFMA Installation Sand & Finishing School
Ten to Twelve Courses per year at Surfaces for the last eleven years
Industry Association Memberships
National Wood Flooring Association - NWFA
World Floor Covering Association - WFCA
Marble Institute of America - MIA
Ceramic Tile Institute of America - CTIOA
Arizona Ceramic Tile and Stone Association - ACT&SA
Certified Flooring Installers - CFI
NICFI Member to 2010.
Commercial Sites Inspected
Tahiti Resort
Golf Gray Hound Park
Boyd Gaming Headquarters
Mall of America
Yavapai County Health Center
Cardinal Stadium
Sky Harbor Airport

Cities Inspected
Las Vegas, Nevada
Galviston, Texas
Las Vegas, Nevada
Bloomington, Minnesota
Cottonwood, Arizona
Glendale, Arizona
Phoenix, Arizona